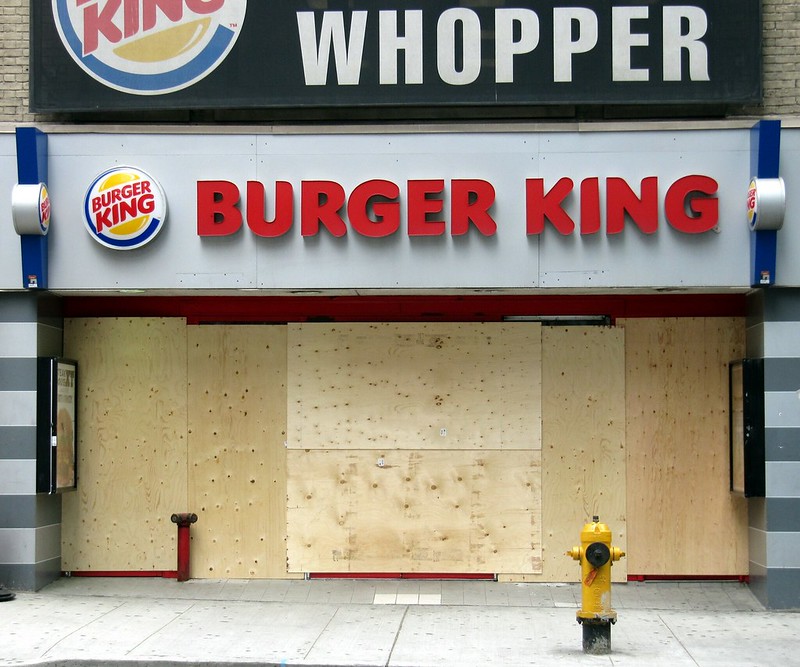 Photo: Loozrboy via Flickr via Flickr / Creative Commons License
Brands face a challenge right now: a) Pretend nothing is happening, or b) change the things they say and do to meet the times at hand – and prepare for more unsettled times ahead. Which road will your brand take?
No matter who your target audience is, young or old, urban or suburban, chances are very good they've just had a major shift in their drivers, or deep human needs. There is an imperative for brands to reexamine their strategies to determine what has to change to meet these new customer requirements.
Because make no mistake about it, doing nothing and hoping things will just return to normal is a pretty risky strategy. Between social change and continued concerns over public health, the situation will continue to be dynamic for months, maybe years to come.
That doesn't mean you have to take a stand or make a bold statement on every issue – decide what's relevant to your brand and its customers and find a new way to say you're engaged and making change.
Take a look at your brand strategy. It will help guide you to determine what your brand can say or do:
1. Talk to the Target: Everyone's craving human contact and a sense of meaning right now, so why not take the opportunity ask people in your Target Audience how your brand can help? Bet they have some ideas.
2. Revisit Your Brand Persona: Will a whimsical brand appeal the same way it did three months ago? Is a fatherly persona going to resonate, or alienate? Time to explore how your community perceives you, and if your current Persona is resonating with them now.
3. Craft a Hopeful Vision: People don't buy what you do, they buy why you do it. Ask yourself: Does your culture know why your brand does what it does? Some clarification may be in order.
These are just a few of the components contained in the strategic brand framework that Chromium helps its clients build as part of our proprietary BrandArmature® process. Think a BrandArmature could help  guide you through today's heightened challenges? Contact us today to learn more about our strategic offer.